LIU Atlas - Ligati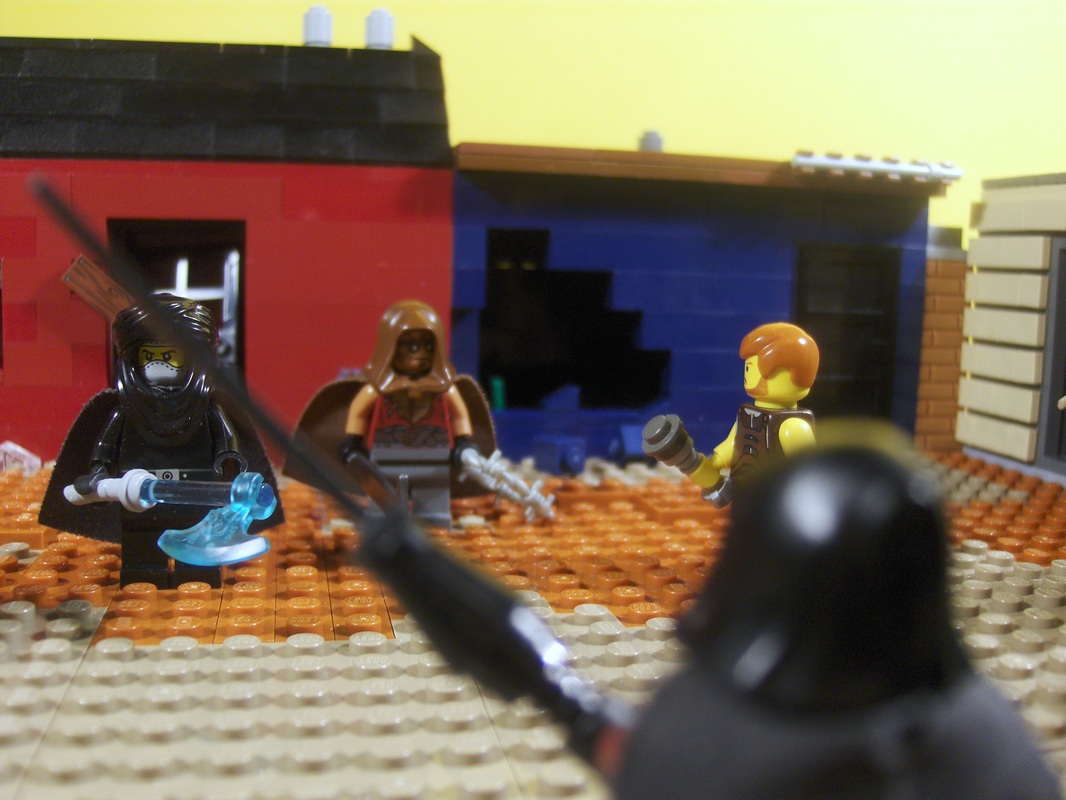 There are billions of stars, millions of planets, but there is only one man, Terrance McDoogal. Welcome to LIU Atlas.


LIU Atlas - Ligati

The Ludgonian Industrial Union's galaxy contains billions of stars and billions of planets. Unfortunately, most residents of the LIU could only name a handful of these worlds. In order to improve astronomy grades across the LIU, TV2 has started a new program called LIU Atlas. Follow our host, Terrance McDoogal, as he takes you on a tour across the LIU and some of its more obscure worlds.

Note: This episode is presented in full screen. The corresponding dialogue is underneath each photo.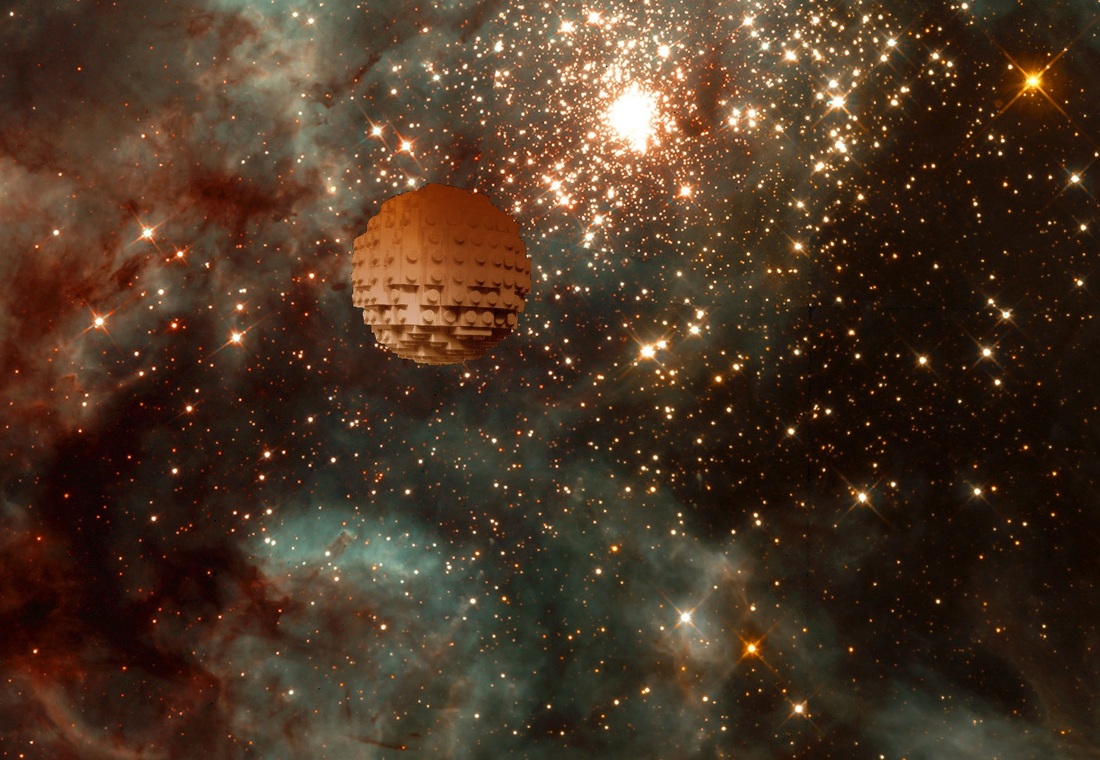 Doog
: "Welcome to another episode of LIU Atlas. I'm your host, Terrance "Doog" McDoogal. We've traversed the
Caligavit Nebula
, and we've finally arrived in the Ferox Cluster. The Ferox Cluster is a globular cluster in the deep core consisting of over two thousand stars. The crowded center of the cluster, where most of the stars are concentrated, is dominated by strong gravitational forces. Almost no planets have formed in this region of the cluster. However, many of the outer stars in the cluster have planets, and they're inhabited. Due to the cluster's isolation, many of these planets sport unique life unseen in the rest of the galaxy.
The first planet we'll be visiting is the port world of Ligati. Ligati, which orbits the star Ianua, rests at the end of the ferry route through the Caligavit Nebula. It is a staging point for the LIU's financial exploits into the Ferox Cluster. Goods from throughout the cluster are brought here to be shipped out to the rest of the LIU Galaxy. Several citizens were relocated here to serve as workers for the port. Well, enough talk. Let's head down to the planet."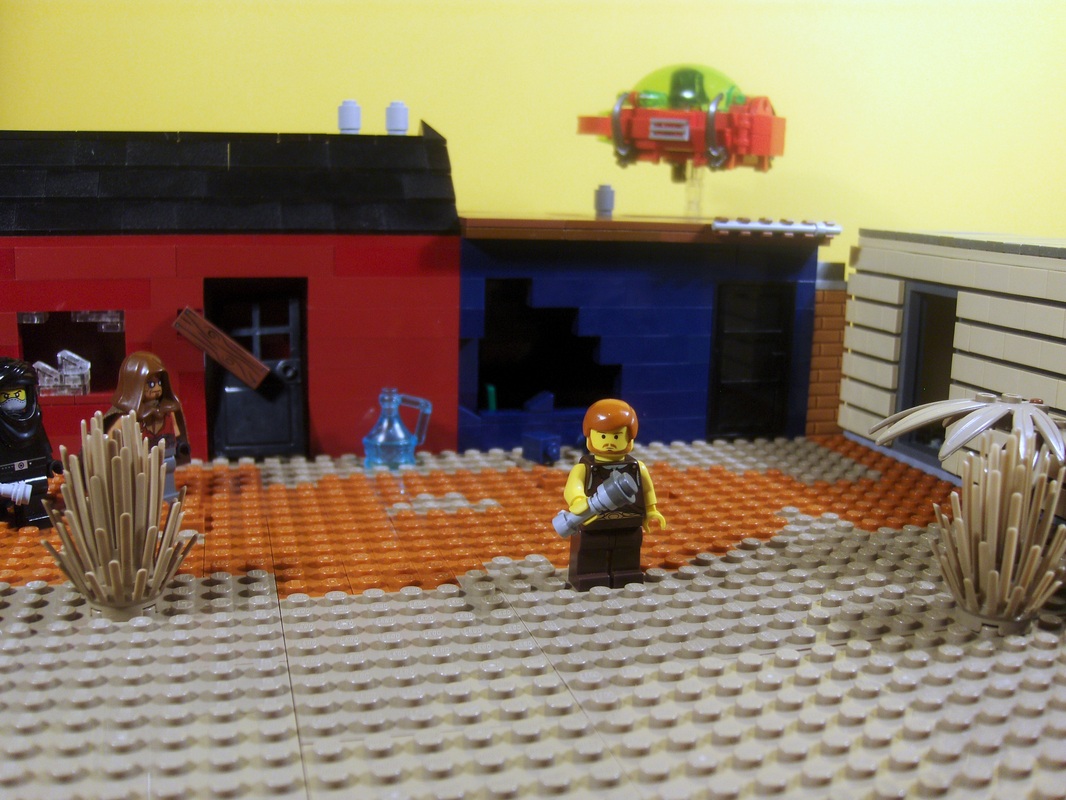 Doog: "Ok. I've been dropped off in Ligati's port town of Turpis. This was not what I expected. The city is rundown and decayed. The actual port itself isn't too bad, but there does not appear to be much activity there. Despite the port being safer, my guide insisted on meeting here."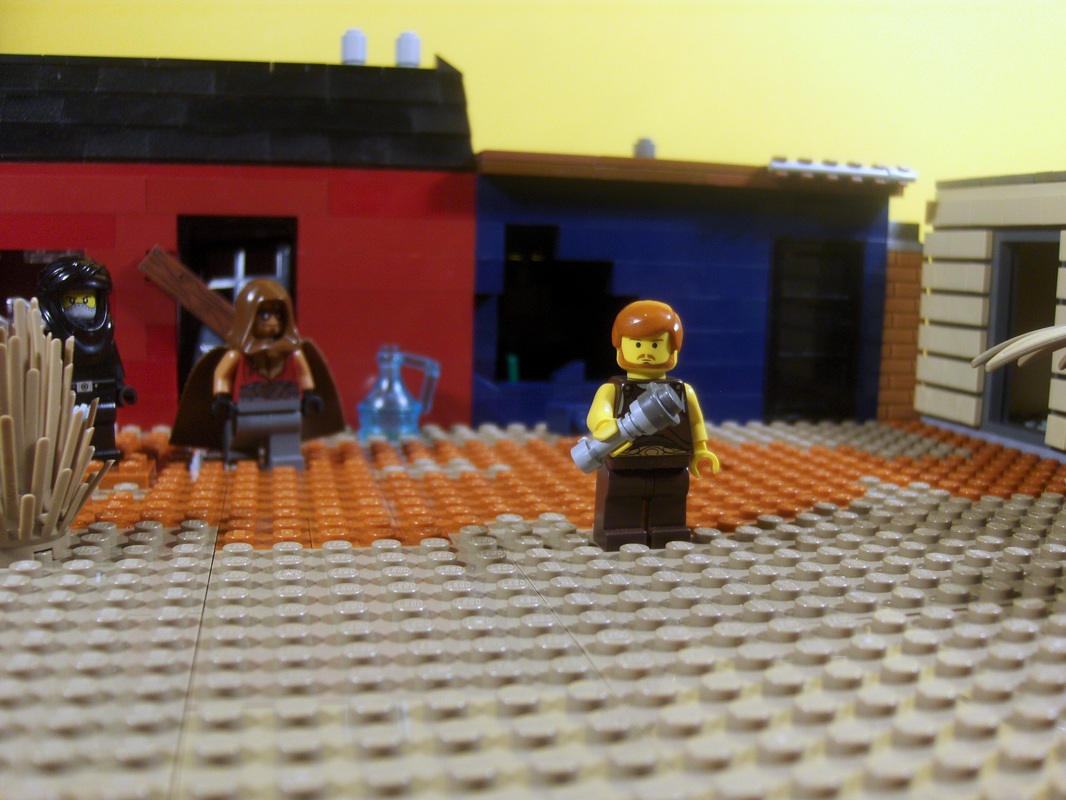 Doog: "My guide said he'd be wearing a cloak, but that's not really helping me. The few people I've encountered here all seem to be wearing cloaks, even the two shady looking characters walking up behind me. Uh, hey guys. How's it going?"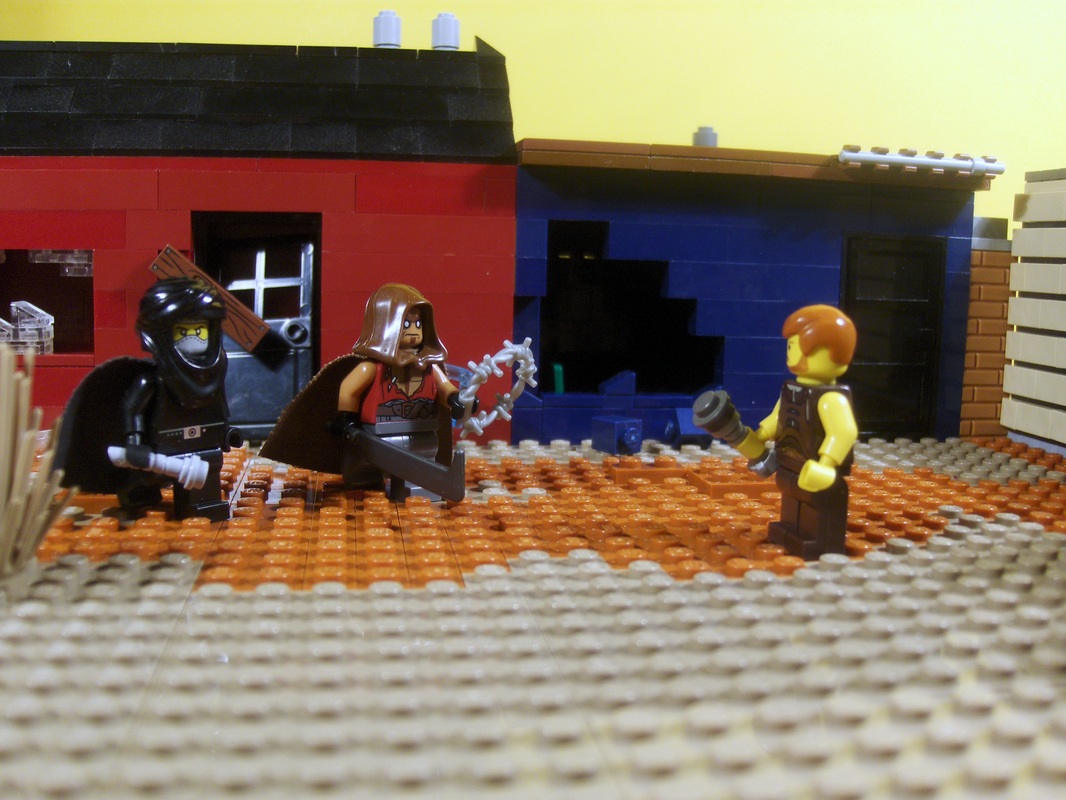 Doog: "Are you my guide per chance?"
Slaver: "Guide? I guess in a matter of speaking."
Doog: "In a matter of speaking?"
Slaver: "Yeah. We're going to guide you onto our ship and sell you to the highest bidder."
Doog: "Oh, you must be mistaken. Don't let my good looks fool you. I'm not a prostitute. And, even if I were, I wouldn't need a pimp."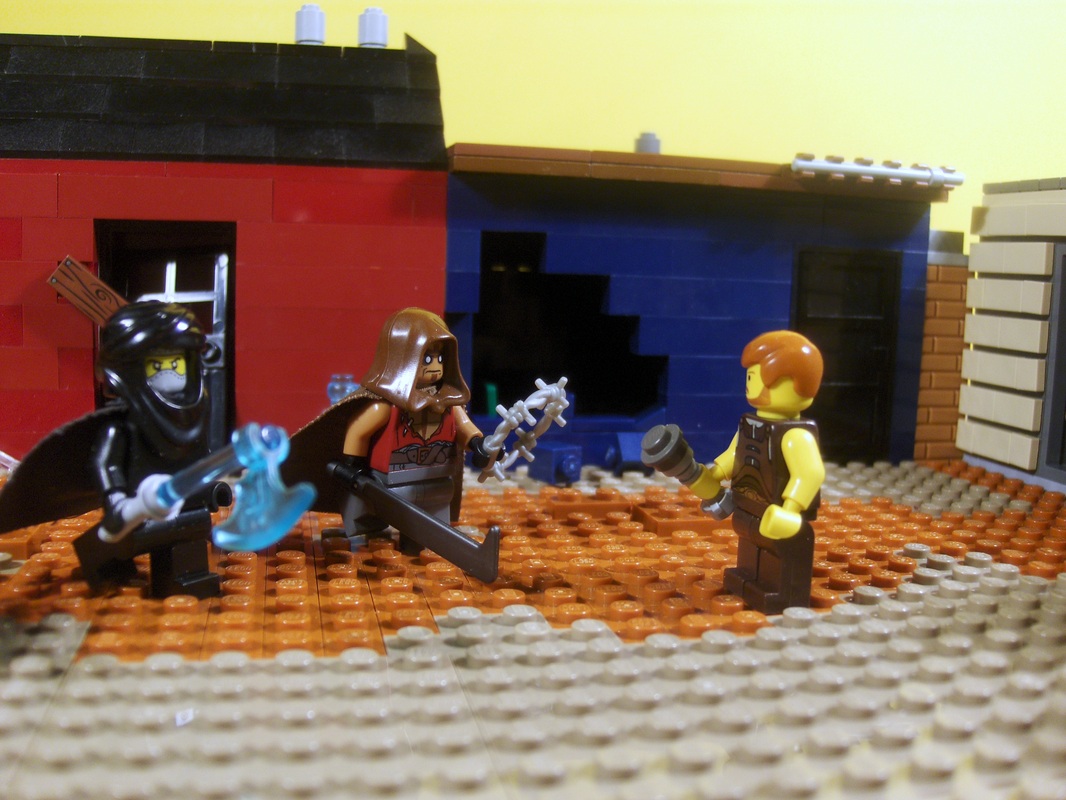 Slaver: "What?! We're selling you into slavery, you idiot."
Doog: "Oh…that kind of bidder. Well, no thanks. I'm currently employed. No slavery here."
Slaver: "Don't make this any harder than it needs to be. We don't want to damage our goods."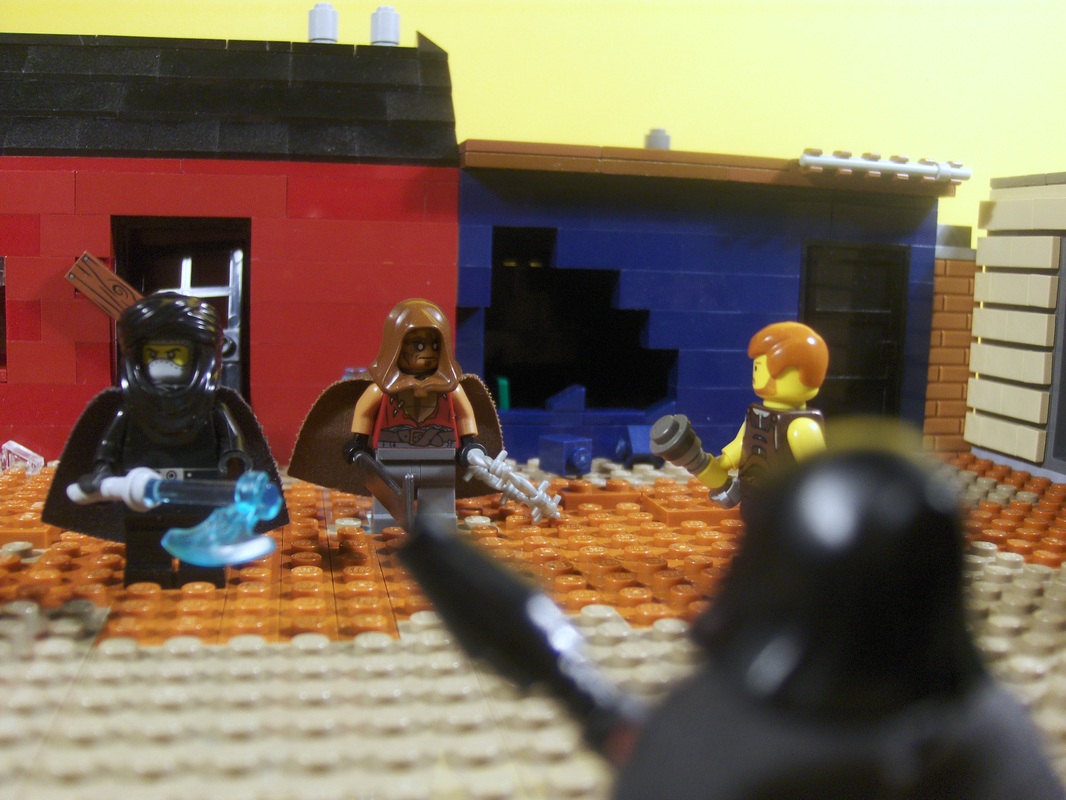 Trebax: "We don't want any trouble."
Doog: "I don't want any trouble either, but I also don't want to be a slave."
Trebax: "I'm not talking to you."
Slaver: "Hey Trebax, we found him first! Find your own score."
Trebax: "He's with me."
Slaver: "Maybe you didn't hear me. We found him first."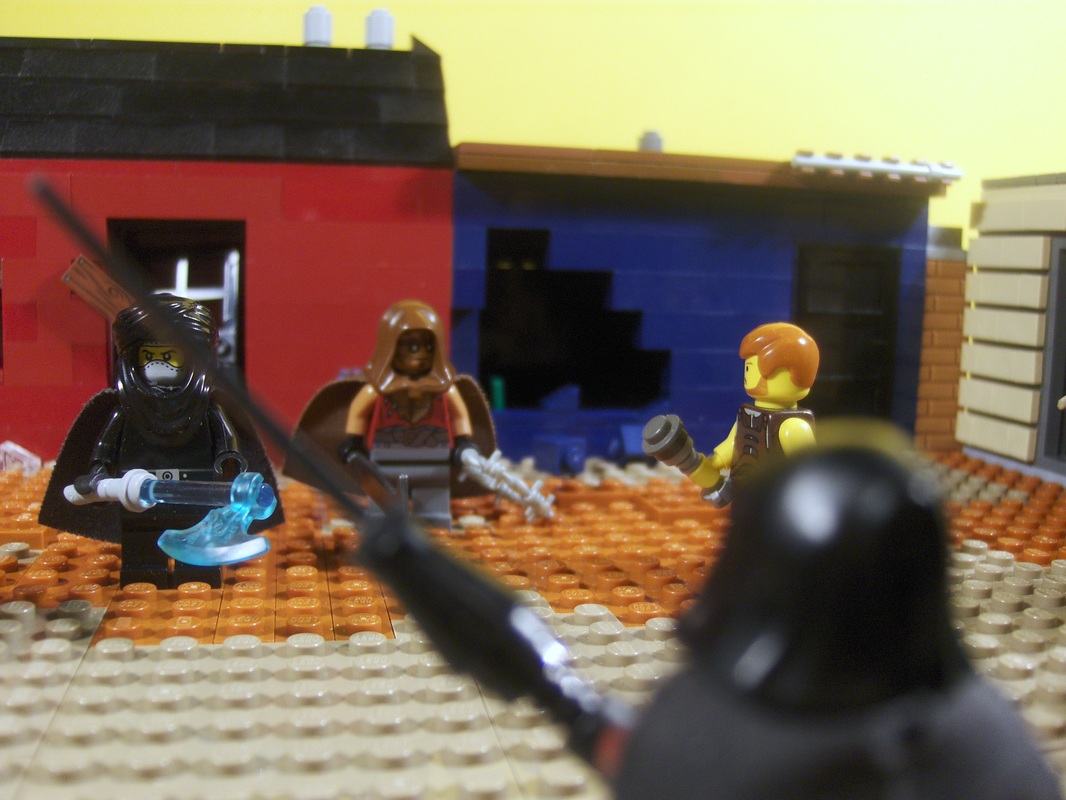 Trebax: "Maybe you didn't hear me, he's with me. He's under my protection."
Slaver: "…fine. He's too fat to be worth much anyway."
Doog: "Hey, I resent that. I'm plenty fit to be a slave."
Trebax: "Shut up Doog. You're not helping matters."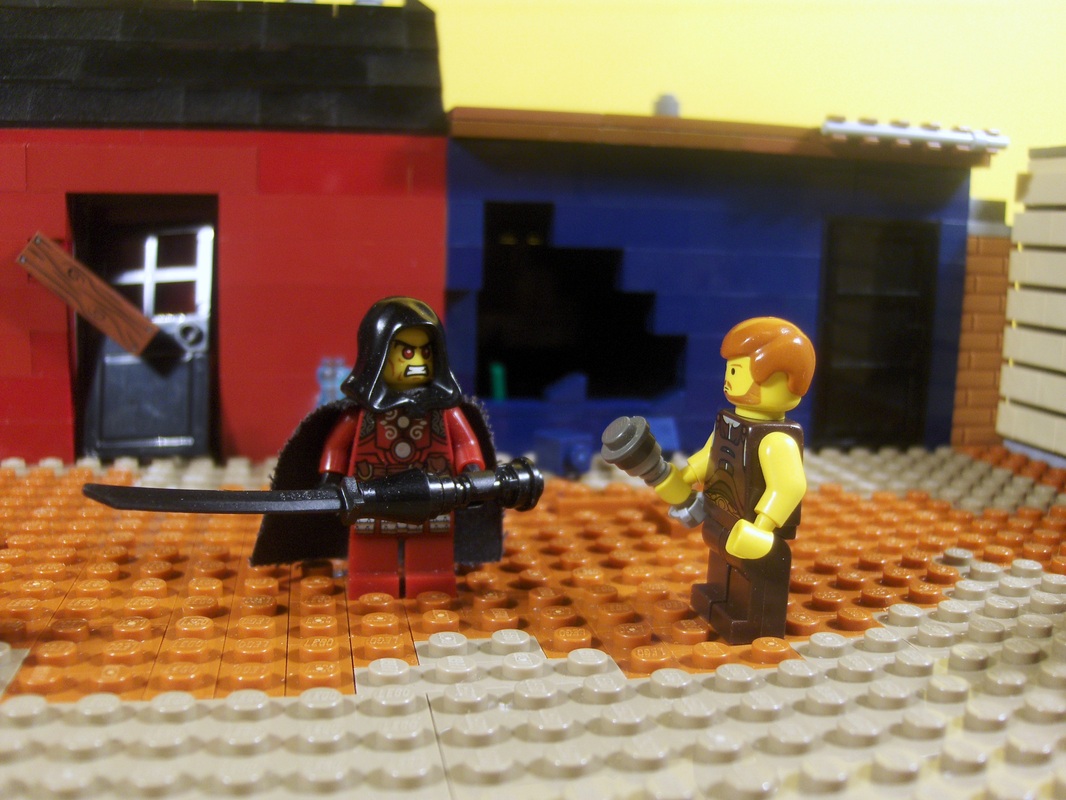 Doog: "Please tell me you're my guide."
Trebax: "Yes. I'm Trebax. I'll be your guide for the Ferox Cluster."
Doog: "What's up with those guys? Thank the Emperor you came when you did."
Trebax: "Slavers, the scum of the Ferox Cluster."
Doog: "Slavers? I thought slavery was illegal?"
Trebax: "The rules…are different here. They still apply, I suppose, but they're not typically enforced. The LIU's forces here are concentrated around economic interests. There's not enough of them to enforce everyday laws."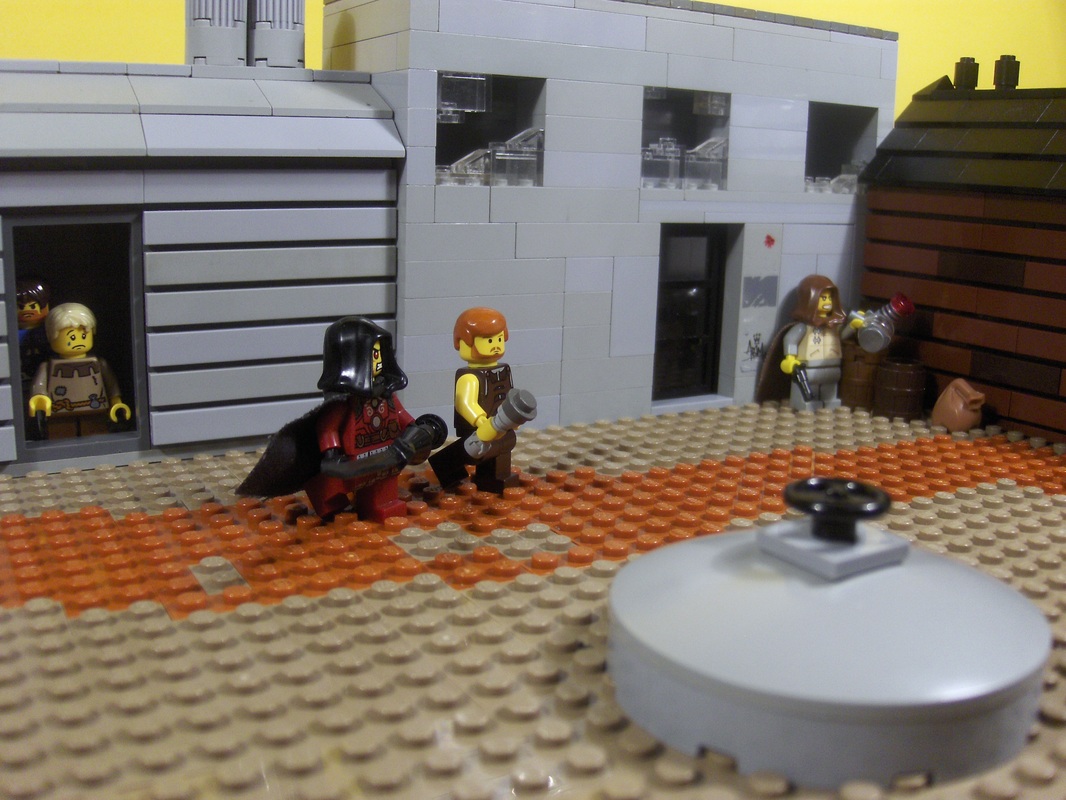 Doog: "I guess that's why this place looks so bad."
Trebax: "Partially. The true root of the problems here rise from the LIU's policy of Exul Magnis."
Doog: "Ex hole magnets?"
Trebax: "No. Exul Magnis, forced exile. The LIU had a hard time finding citizens that would voluntarily relocate to Ligati. Instead, they forced several of them here. Many of those forced here were petty criminals. Entire prisons were offloaded here."
Doog: "Are you, by chance, one of these prisoners?"
Trebax: "No, but my father was."
Doog: "So, you grew up here?"
Trebax: "For a while. My mother was taken by slavers, and my father was killed in a drug deal gone bad. I spent my early years here fending for myself, fighting off slavers, and committing petty crimes to stay alive. As soon as I could, I left this crap hole. This is my first time back here in a long while."
Doog: "Where did you go?"
Trebax: "I joined a smuggling ring that brought the 'treasures' of the Ferox Ring to the rest of the galaxy."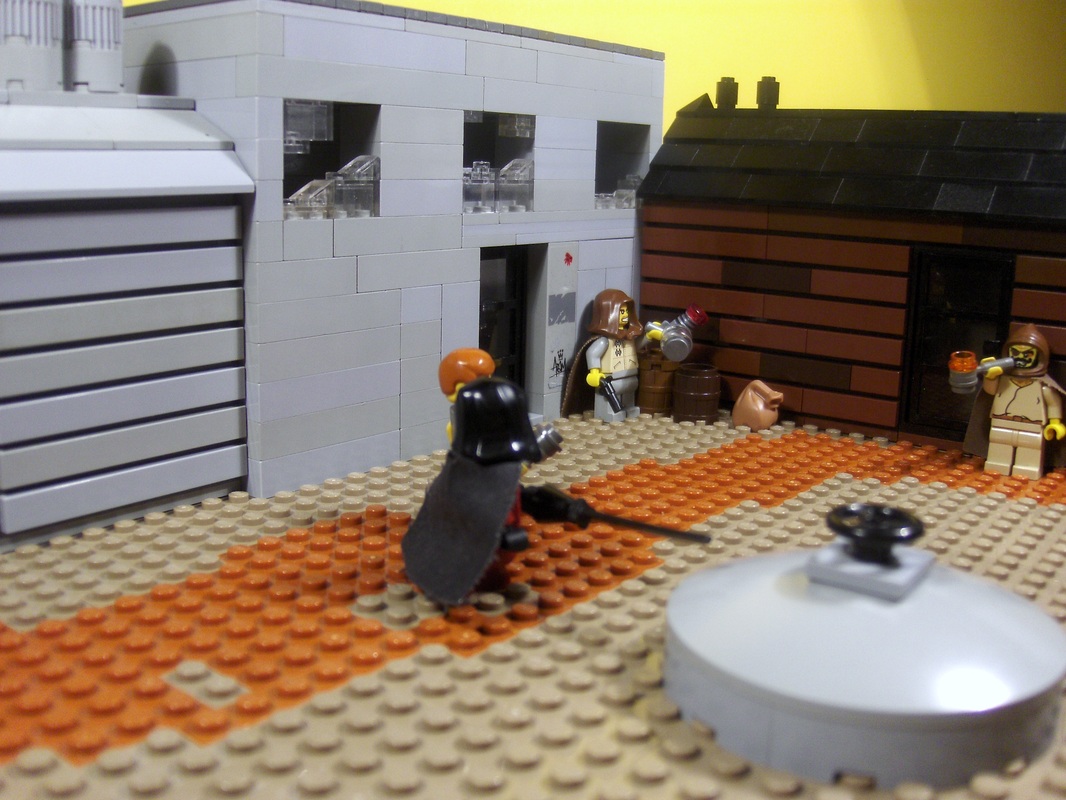 Doog: "You're a smuggler?"
Trebax: "I was a smuggler. I got pinched transporting some Space Spice a few years back. I've been out of the game for a while now."
Doog: "What do you do now?"
Trebax: "To avoid prison time, I made a deal with the LIU. I'm sort of their expert on the Ferox Cluster. I know all the ins and outs. I protect LIU Executives visiting the cluster, help determine economic interests, and, apparently, help give tours to visiting TV Hosts."
Doog: "Better than prison, I guess."
Trebax: "Much. I get paid well, and I get all the Space Spice I ever wanted."
Doog: "You do Space Spice?"
Trebax: "The red eyes didn't give it away? I'm hooked. I've been doing it for years. I couldn't stop now if I wanted. Space spice is prevalent here. Three of the four varieties of it originate from within the cluster."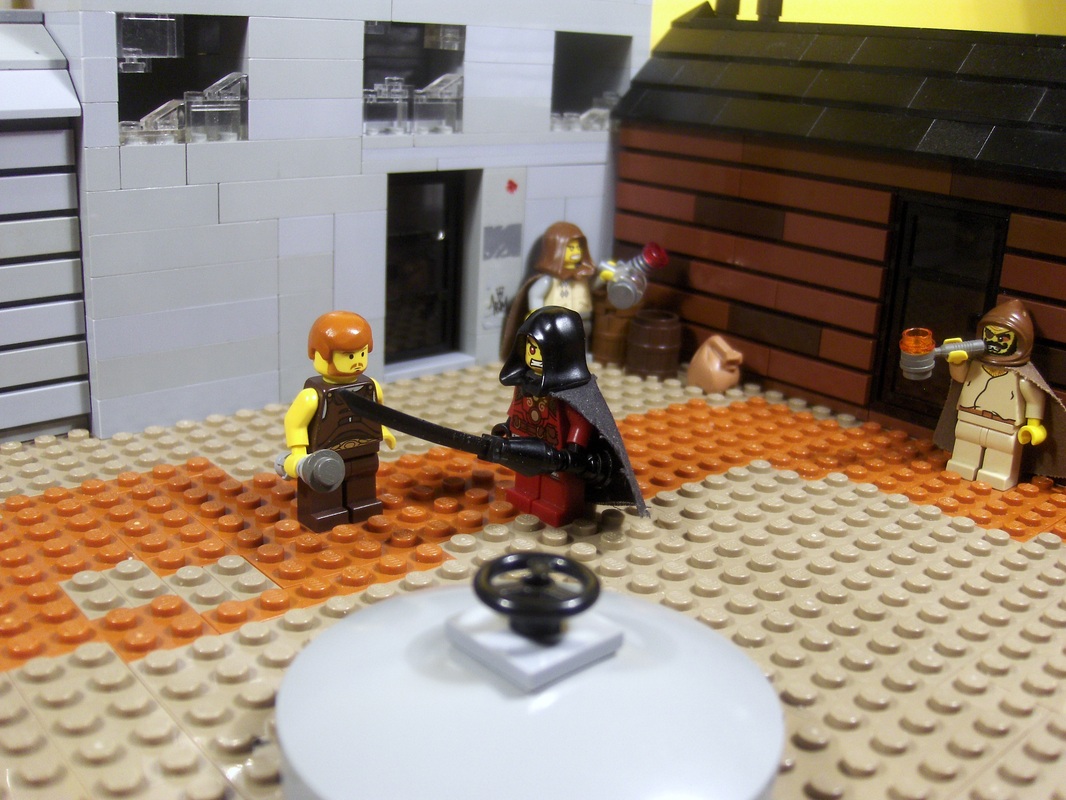 Doog: "So, why are we here? I mean, there's not a lot to see."
Trebax: "I want you to see this. I want you to drop any preconceived notions you may have. The Ferox Cluster is a dangerous, lawless place. The LIU is barely here. You've been here ten minutes, and you almost got sold off into slavery. There will be temptations and dangers in this cluster that you can't face alone. You must follow my every instruction. Are you sure you want to do this?"
Doog: "Well, you're scaring the heck out of me, but I don't think I have any choice. Let's do it."
Trebax: "Very well. I've summoned my ship. I'll meet you on Attonitus."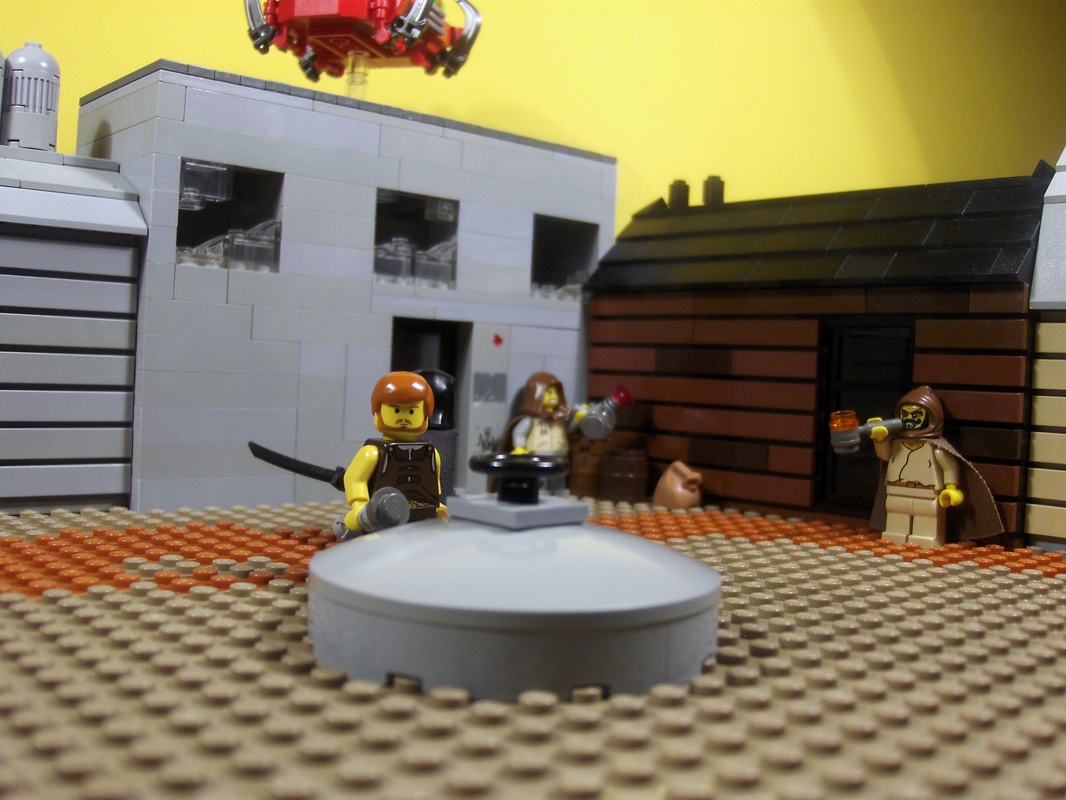 Doog
: "Well folks, Ligati is not such a great place. It's the LIU's main port within the cluster, but due to failed policies, its mostly poor slums. Slavers and drug dealers run rampant. It's a sobering look into what the Ferox Cluster has in store for us. Good thing our guide seems to be such an expert. Well, see ya."
Note:
Space Spice is highly illegal. Just say no.
CLICK HERE FOR NEXT EPISODE: Season 7 - Episode 3 - Attonitus