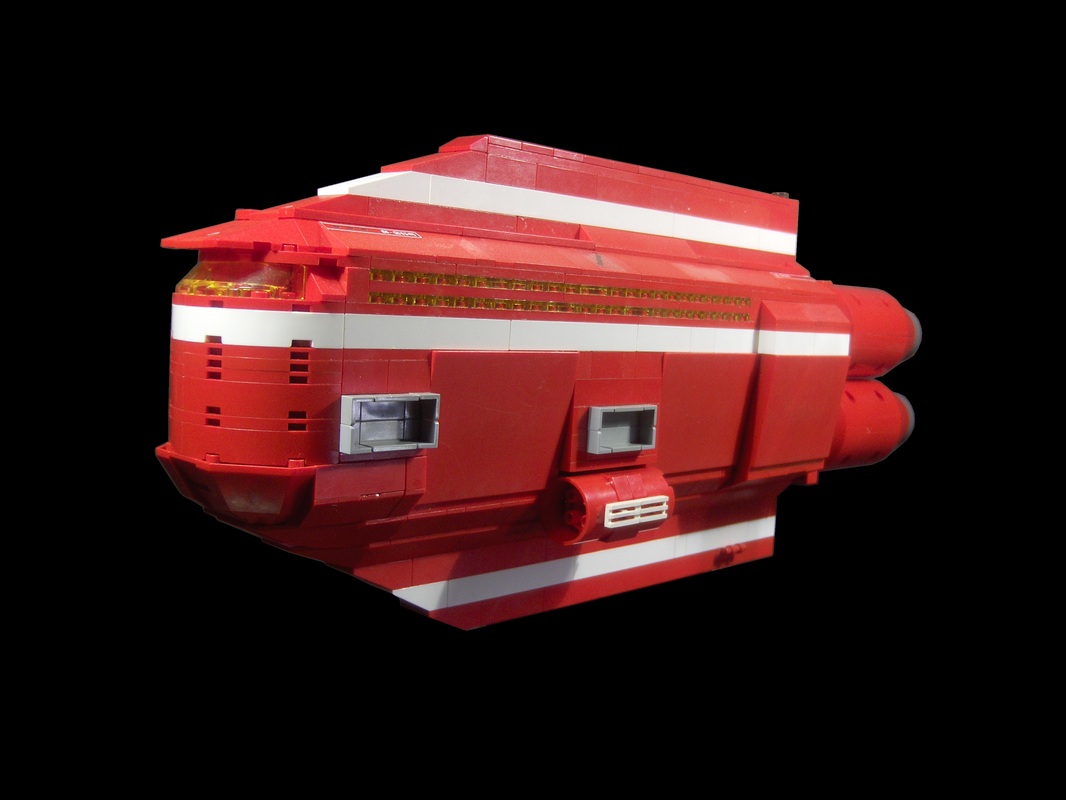 LIU Dual Load Intergalactic Transport (DLIT)

The Ludgonian Industrial Union proudly presents the Dual Load Intergalactic Transport, or DLIT. This intergalactic ship is capable of transporting both passengers and cargo to the most distance corners of the universe.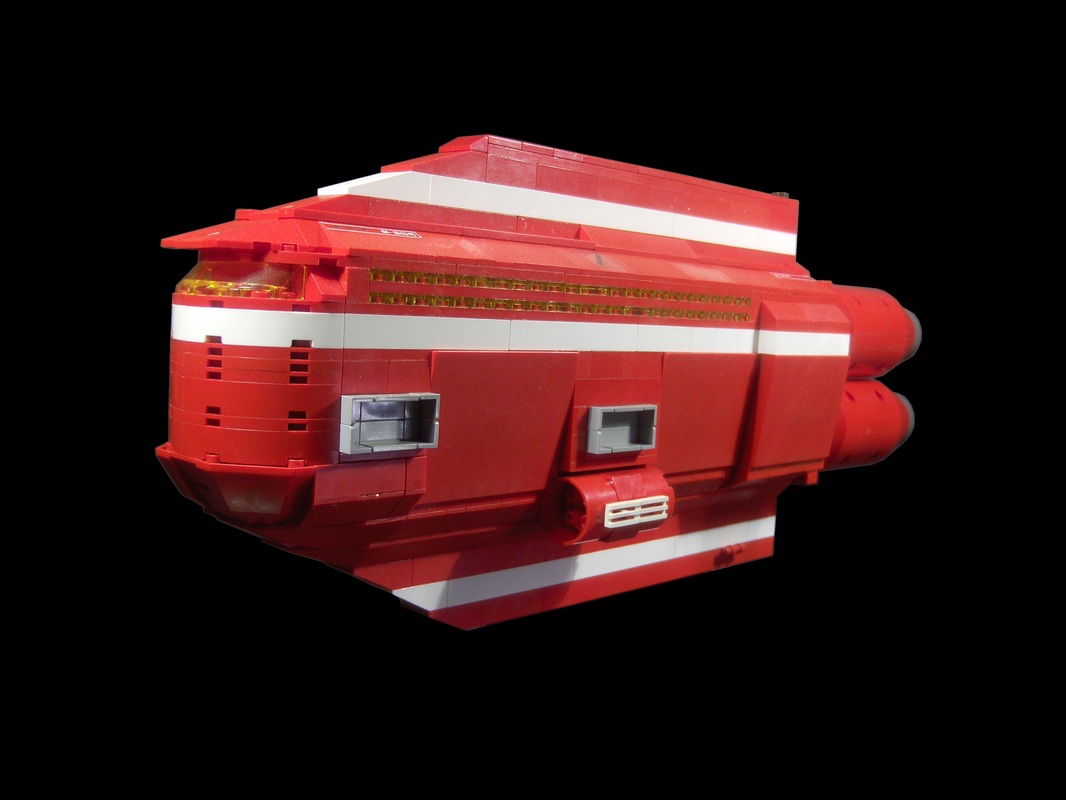 The DLIT is approximately 3,500 feet long and over 700 feet wide, giving it ample space to carry both passengers and cargo. The ship's upper decks are devoted to carrying passengers while its lower decks serve as a massive cargo hold. The upper decks have rooms and seating for almost 100,000 passengers(1), as well as bathroom and dining facilities. The cargo bay can hold more than 50,000 tons of cargo.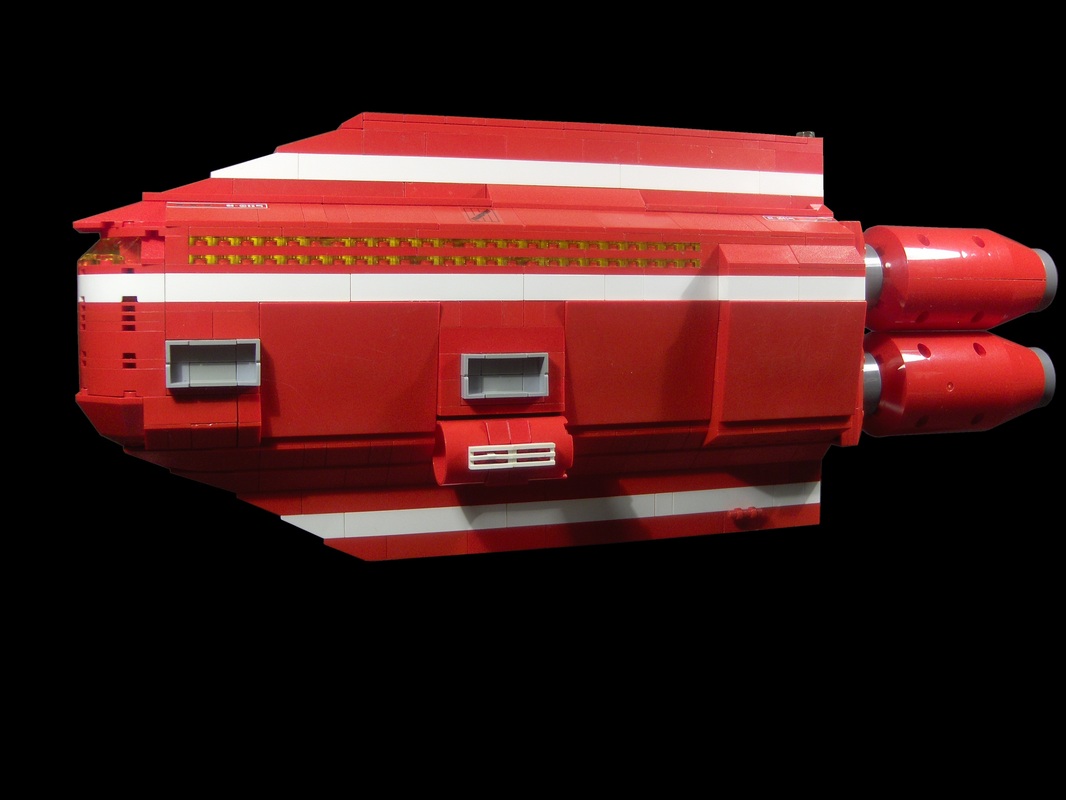 The transport has four engines: two smaller engines on the ship's side for maneuvering and two large, intergalactic thrusters. These powerful engines allow the DLIT to reach speeds upwards of 10 mega-parsecs per week(2). Not the fastest in the LIU arsenal, but impressive none the less. The transport also sports four shuttle bays (two per side) that allow mid-flight dockings and departures.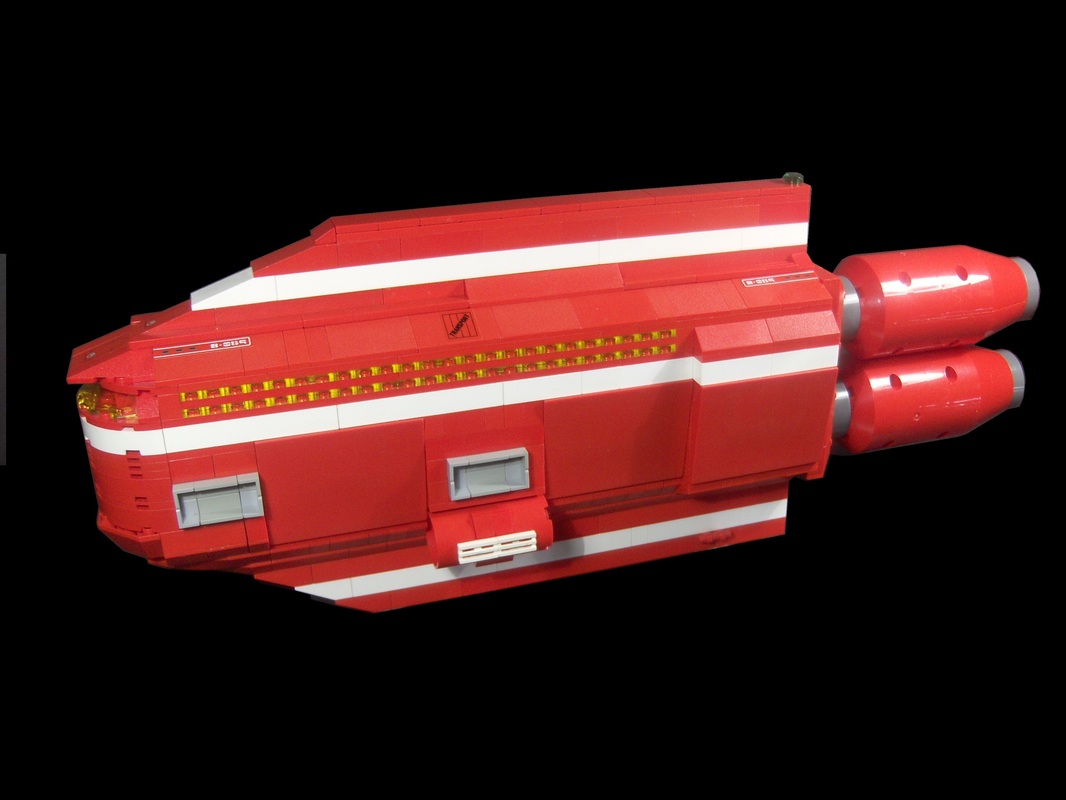 The DLIT is powered by two
Fusion Star Chambers
giving it an unlimited range(3). Get out your checkbooks(4) and buy one today!
Note:
1. Passenger capacity can be increased depending on how awkward you want your passengers to feel. We've seen it pushed to over a million. Those passengers got to know each other very, very well.
2. Ten mega-parsecs = ten million parsecs = 32,616,334.4 light years.
3. Fusion Star Chambers can maintain steady amounts of power for the duration of the star's life. The average life expectancy of a star this size, under this much stress, is about ten years. So, technically the range of the ship is unlimited for only ten years.
4. Get out a lot of people's checkbooks. This thing is expensive!